Articles
August 31, 2017 18:43:25 EST
Bravo Zulu to all of servicemen and women down in the areas affected by Hurricane Harvey. You guys are the light in this sh*tty moment. You deserve a beer.
---
Oh yeah... And there's North Korea. There's still the same douchebags screaming the same stupid rhetoric for the last 50 years.
#13: They also set up a canopy.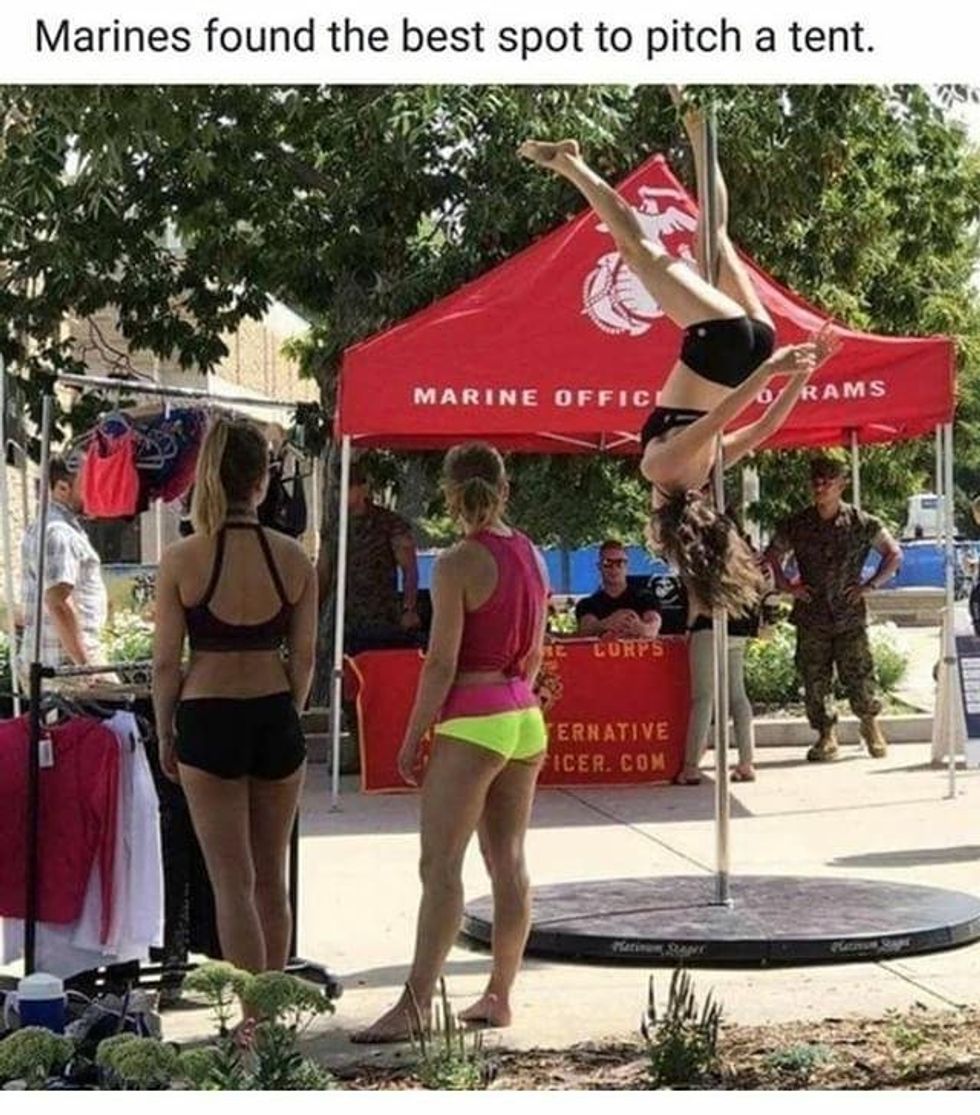 (Meme via Popsmoke)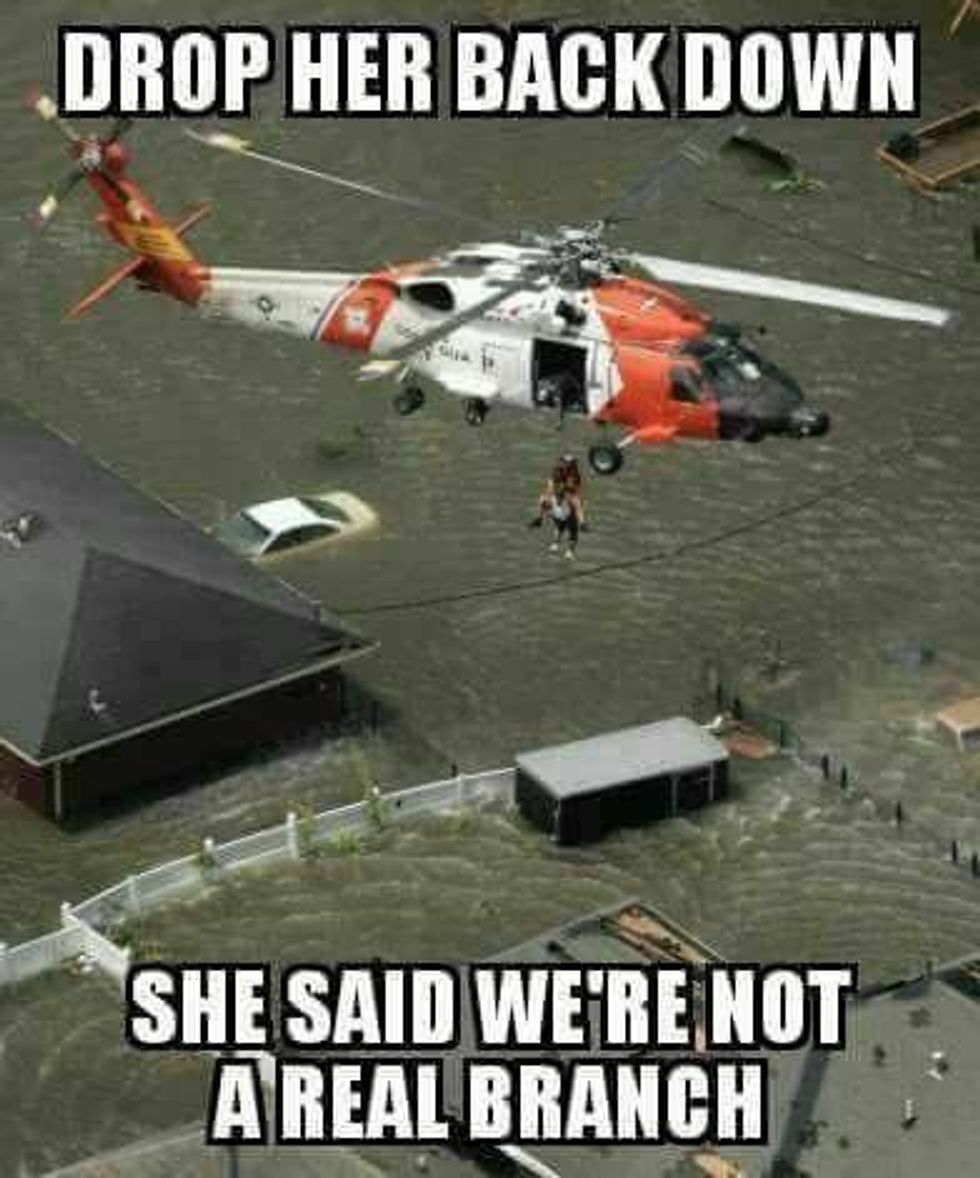 (Meme via Gruntworks)
#11: When and why did we stop using the phrase "BOHICA?"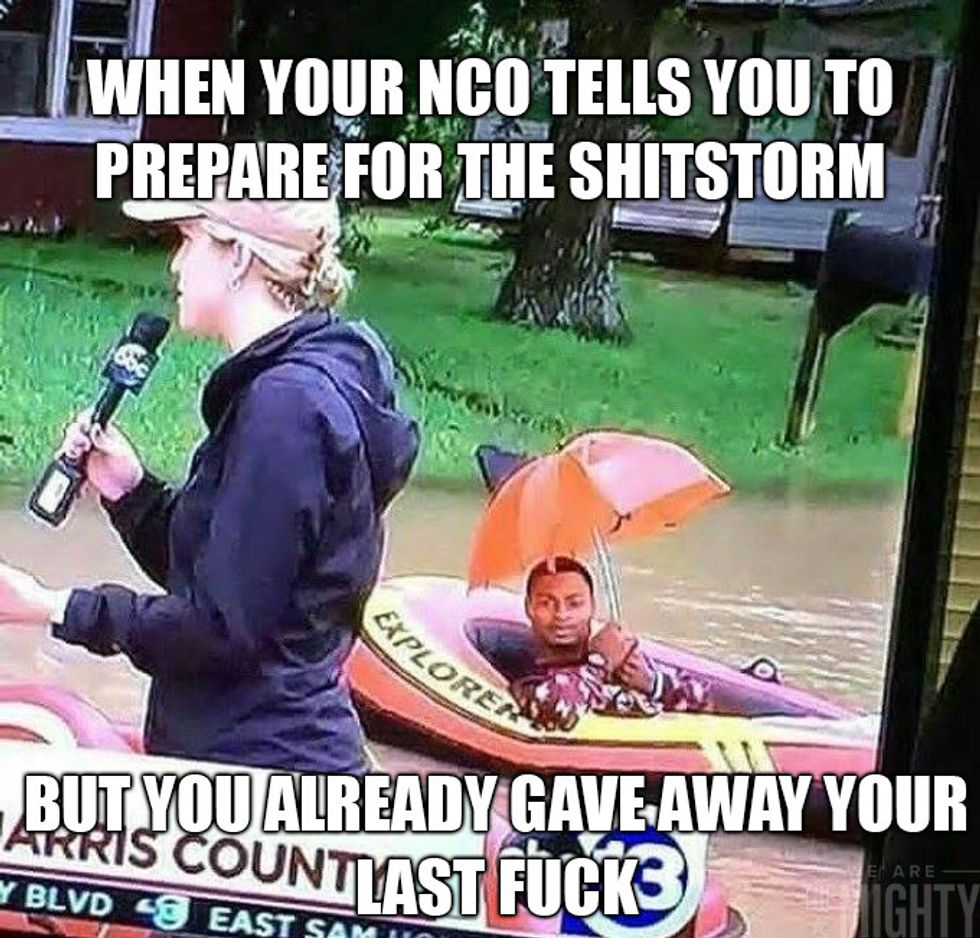 (Meme by We Are The Mighty)
#10: What? Did you think your enlistment was just about saving drunk boaters and going to festivals?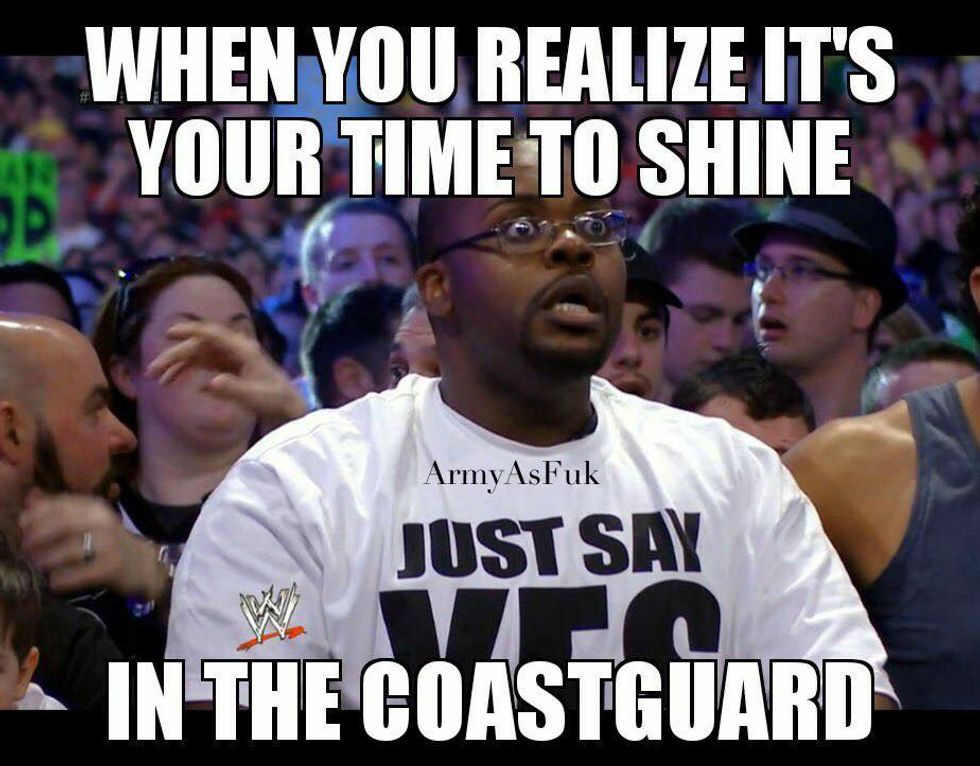 (Meme via Army as F*ck)
#9: "You think you and your boys were ride or die? My bros proved it."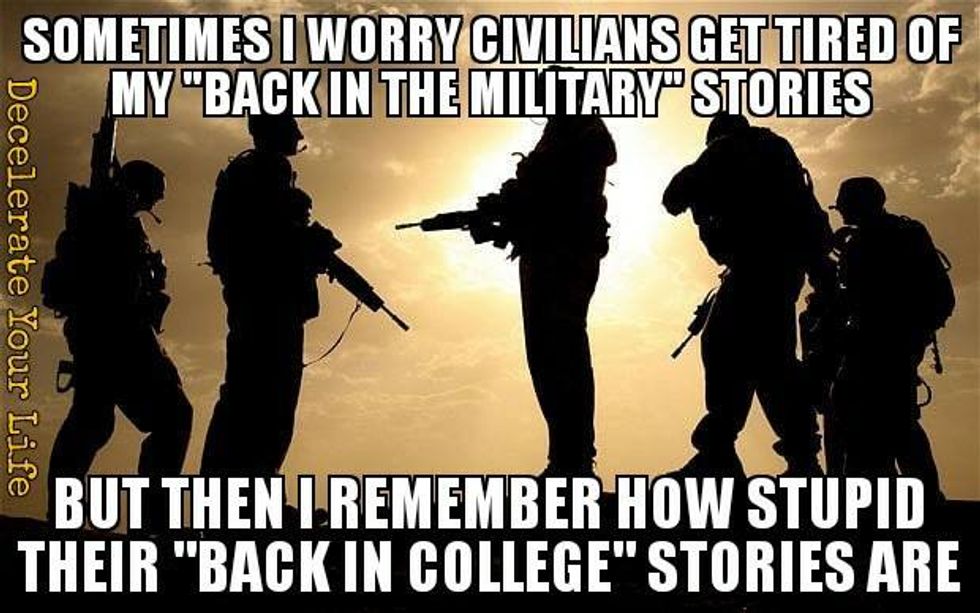 (Meme via Decelerate Your Life)
#8: We get it, dude. Your "totally knocking out the drill if he got in your face" is the reason you didn't enlist.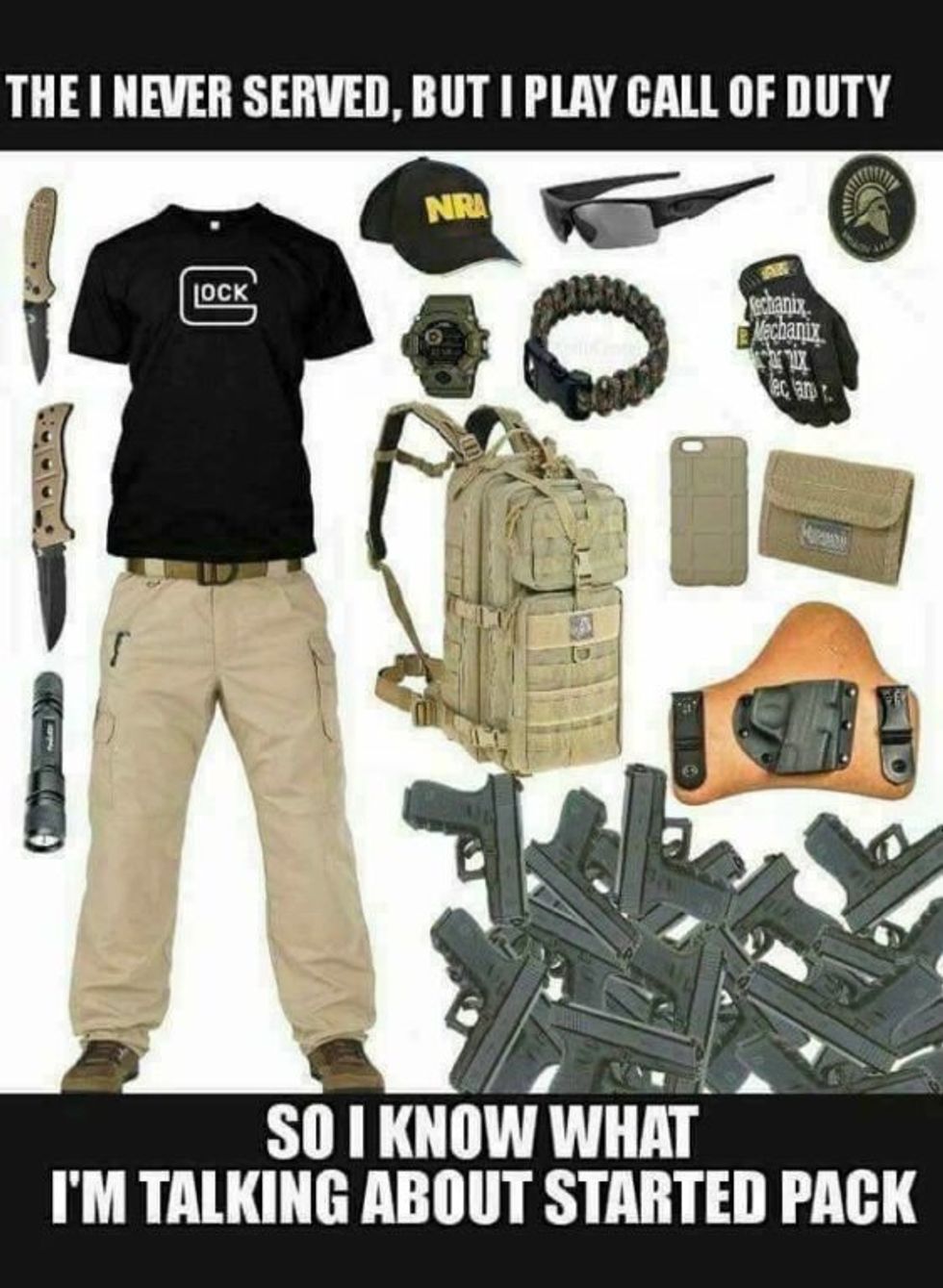 (Meme via The Salty Soldier)
#7: "You know what would cheer the single, lower enlisted troops up? An FRG Meeting." -Said every CO ever.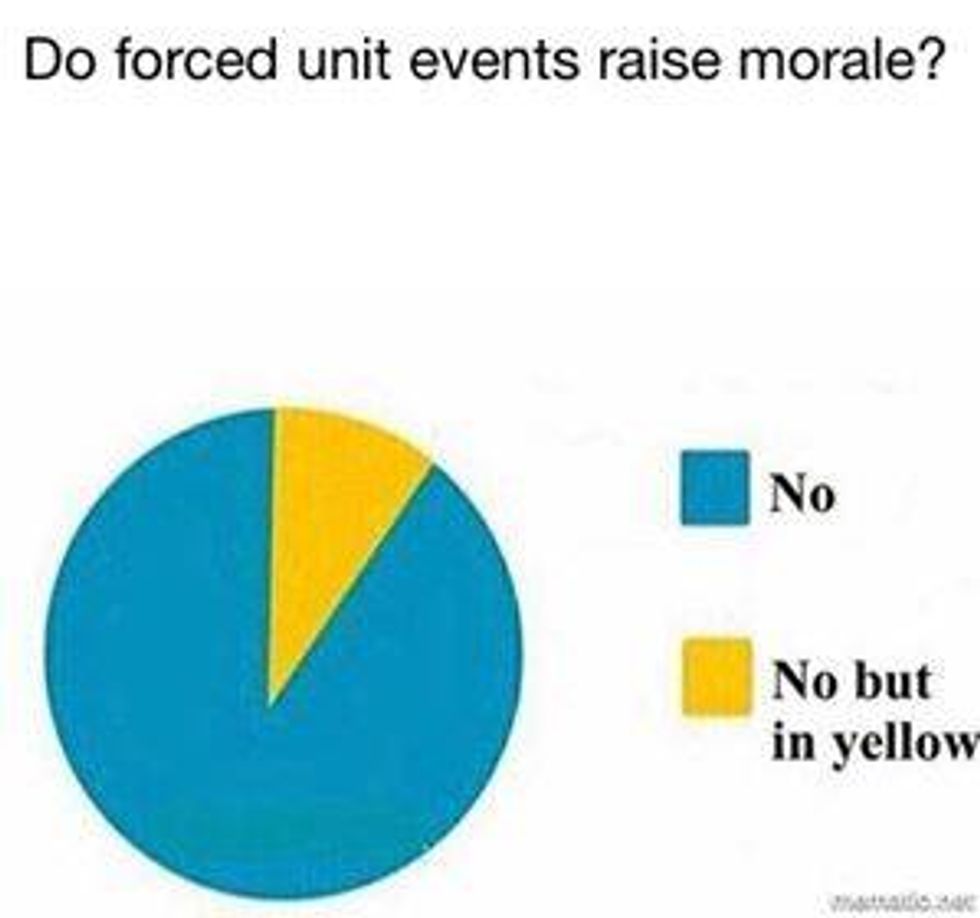 (Meme via Air Force AMN/NCO/SNCO)
#6: The alcohol makes up 75% of that sadness.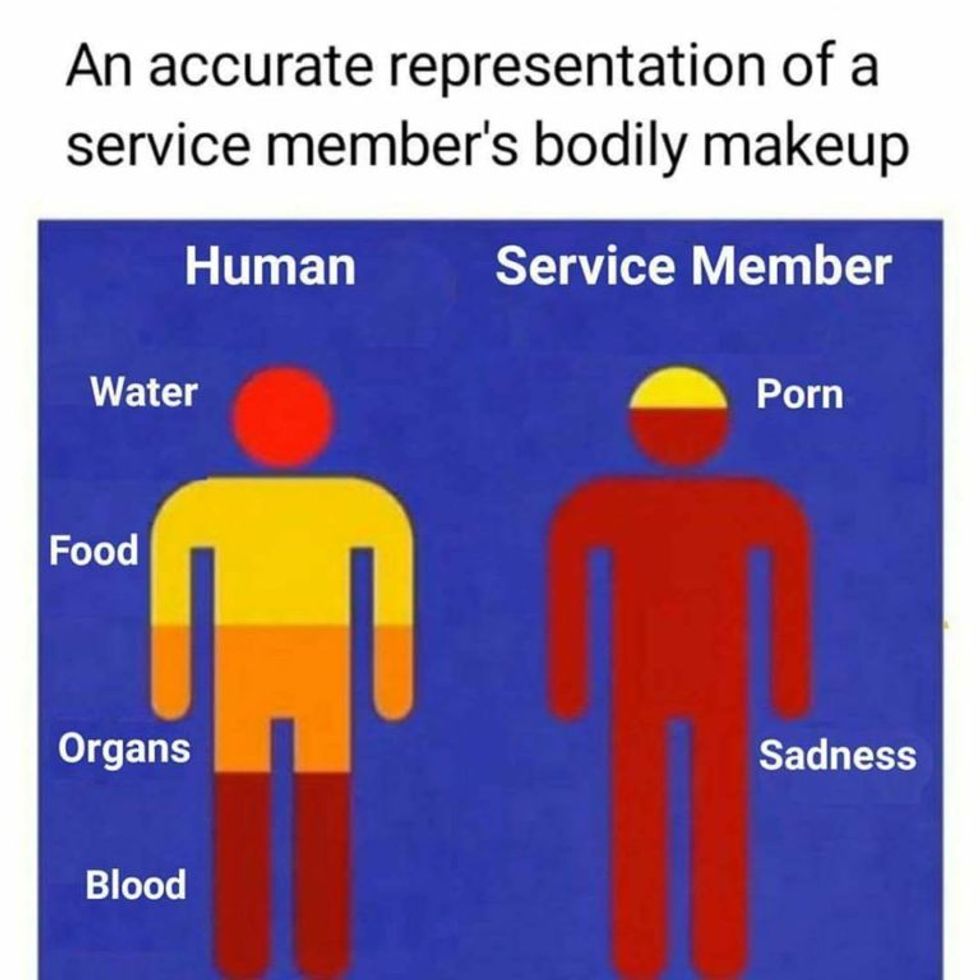 (Meme via Weapons of Meme Destruction)
#5: Remember - Scoring 181 or higher with at least 60 points in each event during the APFT is technically "exceeding the standard."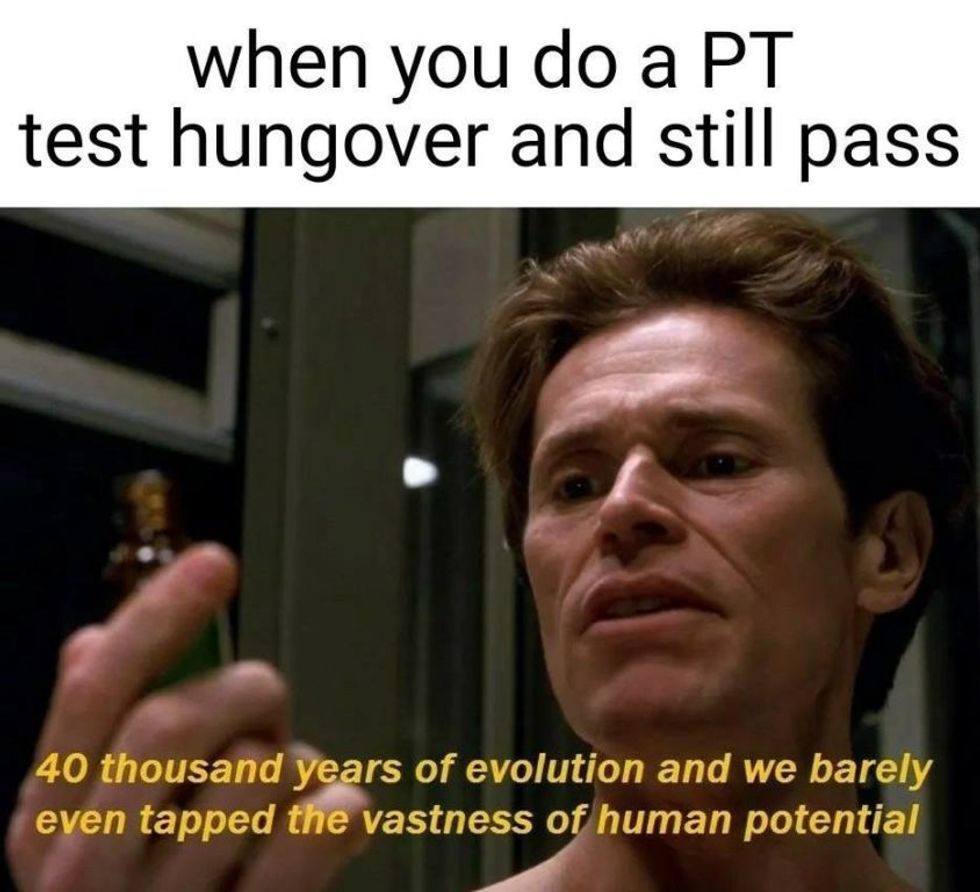 (Meme via Weapons of Meme Destruction)
#4: Nothing works better than telling her that she's better than a laptop in a 120
°

Porta-John.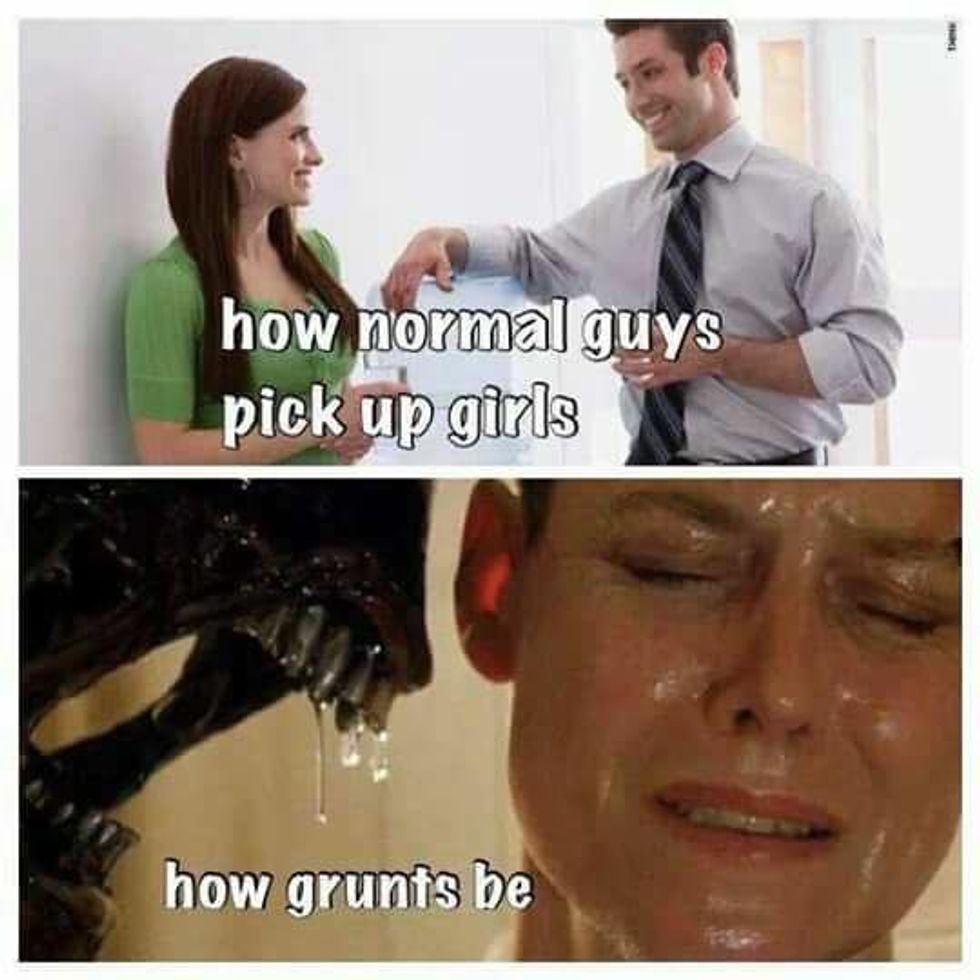 (Meme via Why I'm Not Re-Enlisting)
#3: Maybe if we send her more troops, she'll forget we were eyeing another conflict.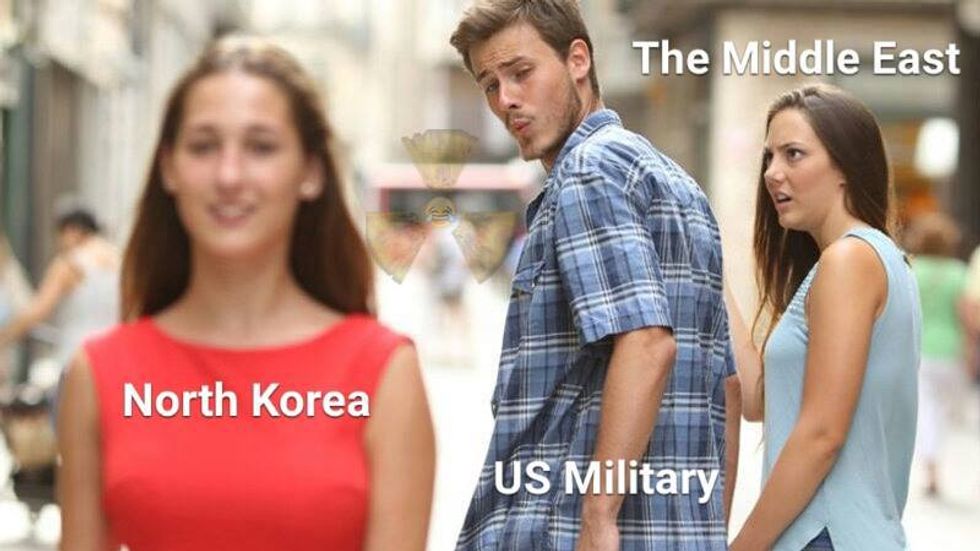 (Meme via Weapons of Meme Destruction)
#2: If he completes his purpose, he'll also cease to exist.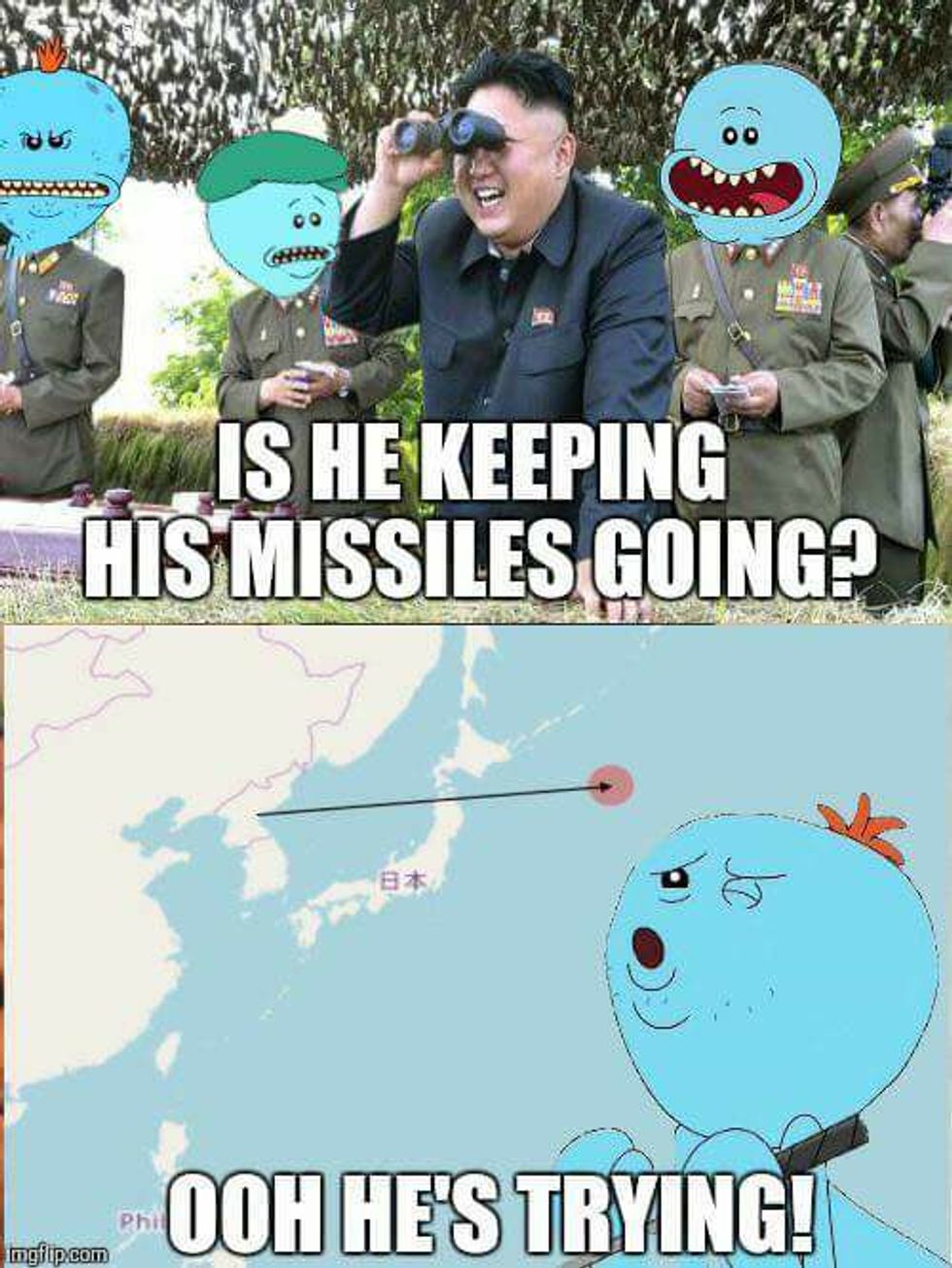 (Meme via US Army WTF Moments)
#1: You might be stacked, but do your medals go all the way to your pants?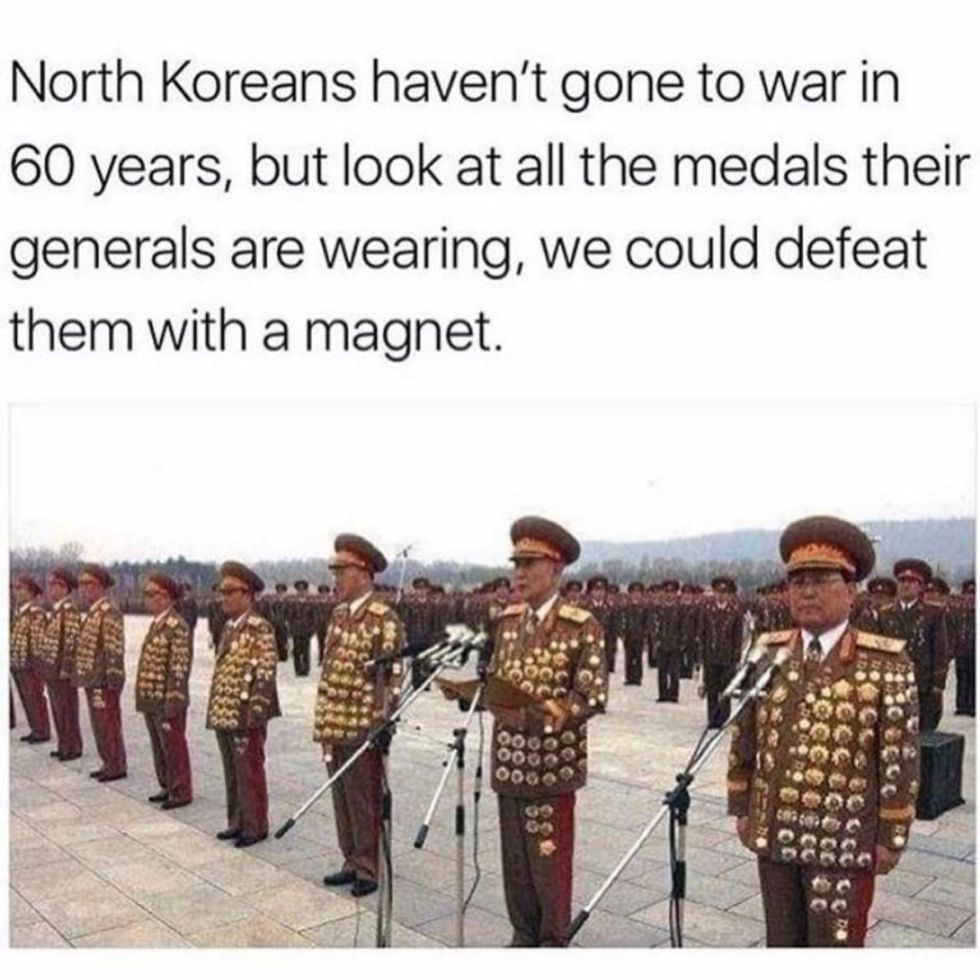 (Meme via US Army WTF Moments)