The attacks on the World Trade Center on September 11, 2001, paralyzed New York. Bridges and tunnels were closed all across the city stranding over 500,00 people in Lower Manhattan. It's often overlooked that Manhattan is, in fact, an island.
Within minutes of American Airlines Flight 11 crashing into the North Tower, fire boats from the New York City Fire Department rushed to the scene. From the water, they assisted with the firefighting effort at Ground Zero.
As people scrambled to escape the falling debris, Coast Guard tug Hawser worked to coordinate the evacuation of people from the island. One hour later, USCGC Adak (WPB-1333) took over On-Scene Commander responsibilities.
The Coast Guard's New York Sector shut New York Harbor and restricted ship movements. Following the collapse of the South Tower, a tidal wave of people arrived at the Lower Hudson River piers, desperate to get off the island.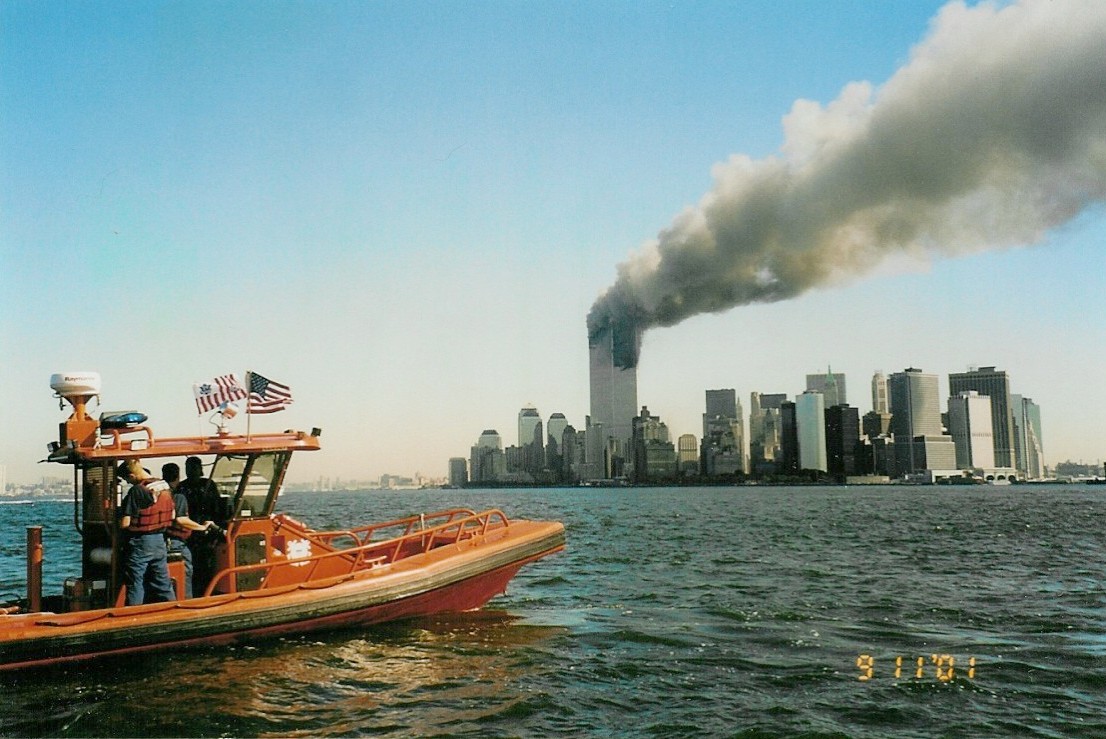 Unable to handle the unprecedented emergency themselves, the Coast Guard's Vessel Traffic Service and NYPD's Harbor Unit put out emergency radio calls to all nearby vessels. An ad hoc fleet of merchant ships, tugboats and ferries were coordinated to evacuate people from Battery Park. This included the famous Staten Island Ferry and private commuter ferry company SeaStreak. Coordinated by Adak, the convoy of ships also brought firefighters and rescue personnel into Manhattan.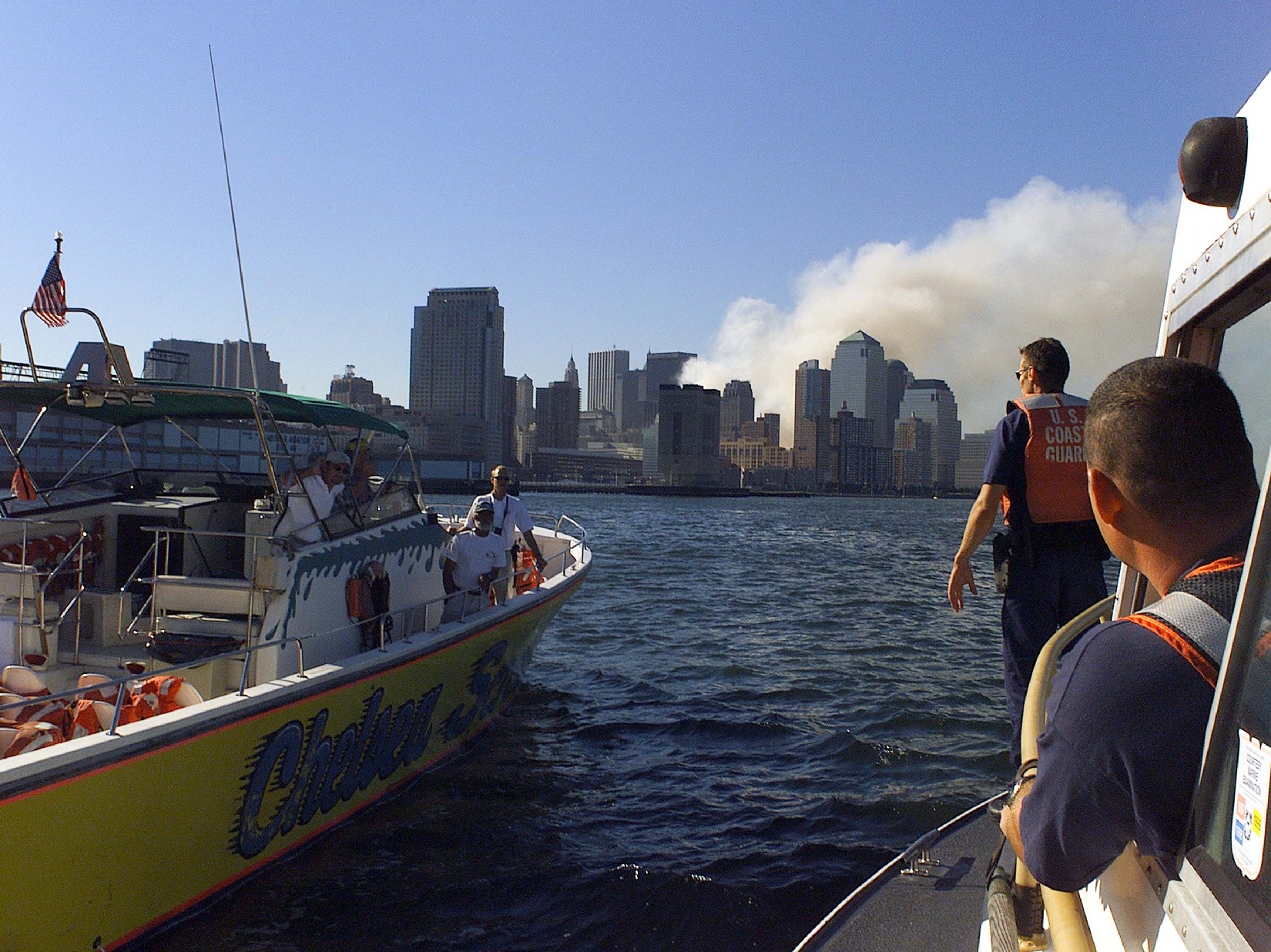 In total, over 150 different vessels and 600 sailors worked the maritime convoy to and from Manhattan on 9/11 and the difficult days that followed. The Commandant of the Coast Guard, Admiral James Loy, said that the evacuation of more than 500,000 civilians from Lower Manhattan "moved more people from the island than the 1940 evacuation of Allied troops from France." Indeed, the boat-lift on 9/11 eclipsed the evacuation of 338,226 soldiers from Dunkirk.
In the face of horrific terrorism, bravery and courage prevailed to save lives. The maritime coordination and evacuation of civilians from Manhattan received resounding praise. Before the National Commission on Terrorist Attacks Upon the United States, Secretary of Transportation Norman Mineta called the response the "largest maritime evacuation conducted in the history of the United States." In fact, Adak received the Secretary of Transportation Outstanding Unit Award for her part in coordinating the rescue.
Despite her historic work on 9/11 and follow-on service in the Middle East during Operations Iraqi Freedom, Enduring Freedom, and Inherent Resolve, Adak was decommissioned in Bahrain on June 15, 2021. Although Coast Guard veterans petitioned to have the hero ship returned to the United States to serve as a floating museum, the Department of State plans to gift her to the government of Indonesia.
Feature Image: NYPD Photo